Planting Program
2018 was the first year of our Adopt-a-Planter program and thanks to all our volunteers, community partners and the City of Tonawanda, it was a great success! And thank you to our Gold Sponsor: Mayor Rick Davis & Family!
2018 Planter Adopters
This year's planters looked amazing all season long, thanks to the care and maintenance from our planter adopters, including:
Bender's Technical Detailing, Inc.

Brenda Bown

Andrew Clemen Allstate Agency

Tonawanda Senior Center

Aspire WNY

American Legion Auxiliary Ton. Unit 264

Tonawanda City Porchfest

M&T Bank - Tonawanda

Orchid Adult Day Care

Mayor Rick Davis & Family

Tonawanda Boy Scout Troop 600

Cipriano Real Estate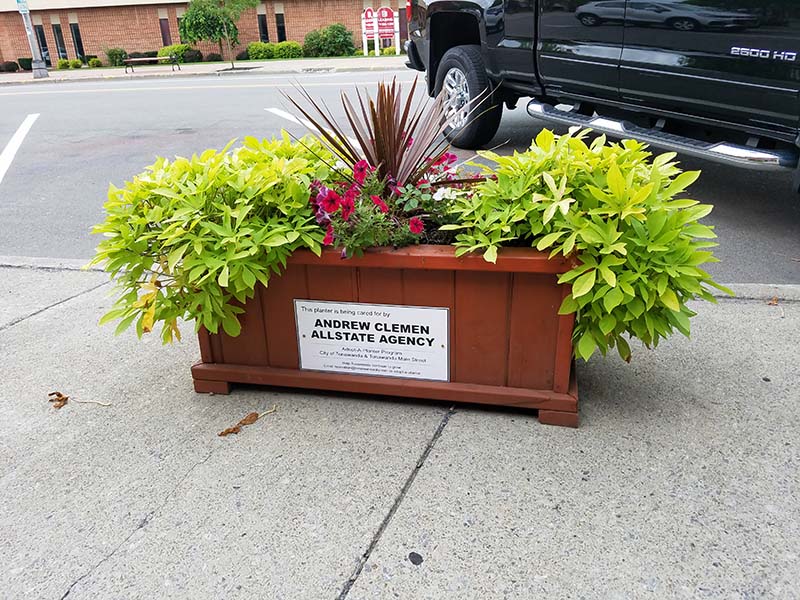 A special thank you to the Garden Club of the Tonawandas for their continued beautification efforts at the Historical Society of the Tonawandas Museum gardens.
Planting Day
A huge thank you to all those who came out to help plant on May 31st, and to the City of Tonawanda for providing all the materials and planting expertise! Also a special thanks to our adopters and sponsors for caring for and supporting this downtown beautification effort!